About

Me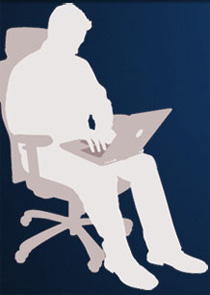 name: Pietro

| surname: Zambotti
nationality: Italian
work area: worldwide
I am a freelance graphic designer and a website developer and I can get a very creative logo / brand identity designed / web design for your company at a very low price.
My work is websites design and creation with the most current criteria for navigability and adapt to whatever device you use, always offering optimal viewing.
Logo, business cards, letterhead, website and more all with professional look for companies that want to grow in the market.
Creativity, expertise, experience and constant updating are the qualities that you have to search for your business, and with me, you make the right choice, wherever you are... wherever I am. Your company will have a reliable support with continuous and immediate assistance at a clear and affordable price.
Do not wait, do not delay, contact me for a free sample...
REDUCED PRICE
WEB SOLUTIONS
E-COMM SOLUTIONS
PROFESSIONAL DESIGN
ONLINE MARKETING CONSULTING
Contact Me